Lady Gaga needs no introduction, from an early age she had all the potential of a star,  playing piano at the tender age of four and performing at open mic nights by 14. Hence, a star was born, chalking up number ones, award nominations, and critical acclaim at every turn. As on today, she is the most downloaded artist in the history of the internet, who has never been afraid to take risks. Today she is a fashion icon, sex icon, songwriter, producer, a singer and a resilient star. Let's find out some facts about Lady Gaga you probably didn't know.
Also, read These Amazing Facts About Katy Perry Will Blow Your Mind
1. Lady Gaga born on March 28, 1986, in Manhattan, New York, and her real name is Stefani Joanne Angelina Germanotta.
2. At an early age of four, she started playing the piano.
3. She attended school in Manhattan's Upper East Side, where her classmates were reality stars Paris Hilton and Nicole Richie.
4. Lady Gaga got trained in classical music at Julliard and her vocal coach had also trained Christina Aguilera.
5. Akon encouraged her to start singing, while she was ghostwriting music for other stars.
6. The name Lady Gaga was inspired by the song of the Queen's  'Radio Ga Ga.'
7. Her favorite film director is Martin Scorsese.
8. Once in Chicago, she was probably booked for indecent exposure for wearing hot pants in public.
9. Lady Gaga created a sensation in an outfit made entirely of cheap cuts of meat, during the 2010 VMA show, which weighed roughly 50 lbs.
via
10. Gaga's sister, Natali Germanotta, made a cameo in the music video for the 2009 hit song, Telephone.
11. Barely, after signing with Interscope Records on her 20th birthday, she was busy co-writing songs for Jenifer Lopez, Pussycat Dolls, Fergie and New Kids On The Block.
12. She has many nicknames, like Mother Monster, Gagaloo, Loopy, Rabbit Teeth and Little Mermaid.
13. Lady Gaga is a natural brunette, but she dyed her hair as she was probably mistaken in an interview for singer Amy Winehouse.
14. Gaga is quite outspoken about her sexual orientation. The song 'Poker Face' is largely about her being bisexual.
15. Gaga admits that she smokes weed while writing songs.
16. Lady Gaga loves her fans so much, that once she ordered $1000 worth of pizza, for the people who had waited for her outside a store.
17. The debut album 'The Fame' and her number-one hits like "Just Dance" and "Poker Face", earned Gaga 6 Grammy nominations.
18. Gaga admitted to being a marginal cocaine addict before she turned famous.
19. She probably has 14 tattoos and all on the left side of her body, as per her father's request to keep one side ink-free and "slightly normal".
20. Lady Gaga is the creative director of Polaroid and a pair of glasses, with an outward facing display was her major contribution.
21. She wrote the mega-hit song 'Born This Way' in a record 10 minutes. It went on to sell over one million copies on iTunes in less than 6 days.
22. Bugs Bunny is probably Lady Gaga's favorite cartoon character, which you didn't know.
23. In high school, she essayed the lead role as Adelaide in 'Guys and Dolls' and Philia in 'A Funny Thing Happened on the Way to the Forum'
24. She confessed her first sexual experience was terrible. She said, "I didn't lose my virginity until I was 17. But I have to say even then I wasn't ready and it was an absolutely terrible experience."
25.  At the age of 19, she dropped out of New York University to pursue her music career, 'I thought I could teach myself about art better than the school could,' she tells Elle magazine.
Also, read Top 12 Most Famous Prostitutes Of All Time & The Fee They Charge
26. Her hair has been falling out probably due to over-dying it. "I need a chemical haircut because my blonde hair is falling out," she told People magazine, that's the reason why she's wearing wigs so often.
27. In a 2008 episode of The Hills, when Gaga stepped onto the sets, she didn't know her cat-suit zipper broke. Later on, it was fixed by the other 'stars' of the show Whitney Port and Lauren Conrad.
28. You will probably find her always carrying a purple teacup and saucer in public. 'I drank tea with my mom, [so teacups] make me feel at home,' she told People magazine.
29. She's 5′ 1″ (1.55 m) tall.
30. Surely you didn't know, that she enjoys cooking and is very good in preparing Italian food.
31. Gaga made her catwalk debut at designer Nicola Formichetti's Mugler fashion show in Paris in 2011.
32. Lady Gaga firmly believes that Britney Spears is the Queen of Pop.
33. Facts about what her favorite drink is? Well, it's Jameson Whiskey on the Rocks.
34. The other facts you didn't know was, that Lady Gaga won't leave her room without full-makeup, according to her PR aide Adrian.
35. Sarah Jessica Parker's character Carrie Bradshaw from "Sex and The City" is probably her favorite T.V. character.
36. You didn't know that in her school days, she used to be bullied, but after she came on the cover of Vogue, she Tweeted: "They used to call me 'rabbit teeth' in school and now I'm a real live Vogue Beauty Queen."
37. She's a great fan of Bruce Springsteen and is obsessed with him. When she was a kid, her father would listen to all his music.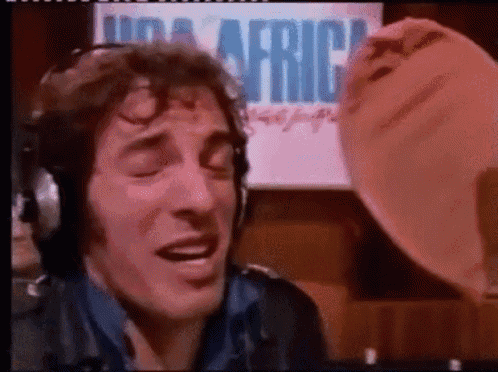 38. If ever a movie on her life is made, she would prefer Marisa Tomei to probably play Lady Gaga.
39. This is probably what the motto of her life is " Life is a performance".
40. The best advice she probably received was "If you don't have shadows, you're not standing in the light."
41. Lady Gaga's eye color is green.
42. This is the undergarment facts about Gaga. Her bra size is 34B.
43. One of the facts about Gaga is that she is left-handed.
44. Her Twitter account is @ladygaga and she has over 35 million followers.
45. Gaga donated all proceeds from her show on 24th January 2011, to the Haiti disaster relief fund, which was over $500,000.
46. She was inspired by the My Little Pony toys as a kid. She said, "I was obsessed with the idea of a creature that was born with something magical that made them the misfit in the world of the stallion."
47. She has four entries in the Guinness World Records and is probably gonna make some more down the road.

48. At the age of 18, she would work at strip clubs. You didn't know about this for sure. Did you?
49. One of the superb facts about her, that she is the Godmother to Elton John and David Furnish's baby Zachary.
50. When Gaga was recovering from her hip surgery she was forced to use a wheelchair made out of 24-karat gold.
We hope you are now updated with certain facts about Gaga, which you didn't know earlier. Later on, we shall reveal you some more facts. 
Also, read 12 Celebrities With Disorders Who Bravely Battled and Won
The post These Are The 50 Facts About Lady Gaga You Probably Didn't Know appeared first on .
Source: Sarcasm.co
Link : These Are The 50 Facts About Lady Gaga You Probably Didn't Know